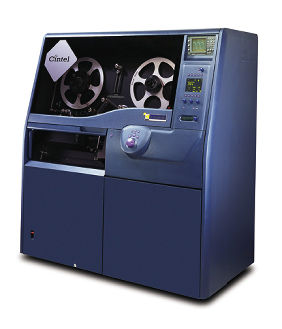 You can have confidence in the picture quality of DVDs distributed by Hermitage Hill Media because all film transfers are done on the state-of-the-art Cintel C-Reality Digital Film Scanner. This page gives a description of this incredible tool.

Using the latest CRT technology, C-Reality produces images which are bright, sharp, steady, accurate and noiseless. With state of the art colour vector processing, colour tones are accurate and precisely repeatable, as well as being easy to manipulate to achieve a distinctive, memorable and individual film' look.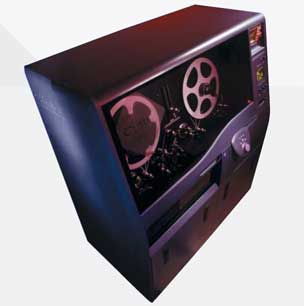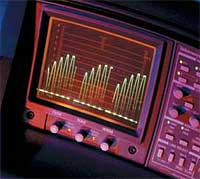 Designed for longevity, C-Reality can scan film at all resolutions and in all formats. In fact, C-Reality was the first scanner to make 4K a practical and straight forward operation, with speeds ten times those of film resolution scanners.
The amount and quality of data retrieved through film scanning impacts the entire post production process – from the overall clarity of the image, to the ability to add effects, modify colour, or manipulate the image, always maintaining the quality of the film as it goes to post production and distribution.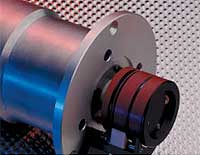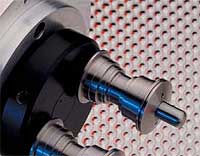 C-Reality has been designed to capture the maximum film image information as it scans – data lost during this process can never be regained. Unlike fixed resolution film scanners, C-Reality uses flying spot technology to achieve the best image quality, whatever the resolution.
Picture stability – a state of the art digital servo maintains exceptional image stability. It is designed without compromise to handle original camera negative through to delicate restoration projects of all materials.

Precise and noise-free – a direct scan path maximises the amount of light in the system, to give a precise and noise-free image.

Advanced optics – ensures a sharp focus over the entire image, and maximum light transmission.We have designed C-Reality to integrate easily into the post production suite, and to give you long term satisfaction with your investment.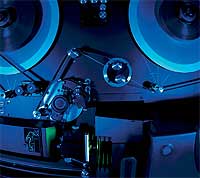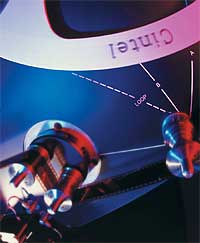 Compatible – because C-Reality works with standard industry controllers, such as da Vinci and Pandora, the time taken for colourists to familiarise themselves with the technology is much shorter – which also means you can get the most from your investment – faster.

Flexible – C-Reality is extremely versatile, and can be used in a range of applications – including short form commercial post production, long form feature film and DVD mastering, television episodics and documentaries, HDTV film mastering, film effects and creative colour matching, as well as in the specialist fields of film archive and restoration.

Evolvable – as with all Cintel film scanners, C-Reality has been designed to be easily upgraded as the industry demands new technology and adopts new standards. Available upgrades include OLIVER – a unique dust and scratches removal device, and GRACE – a multi-resolution, multi-format grain reducer.

Cost effective – C-Reality has been designed to give you many years of trouble free, high performance film scanning.